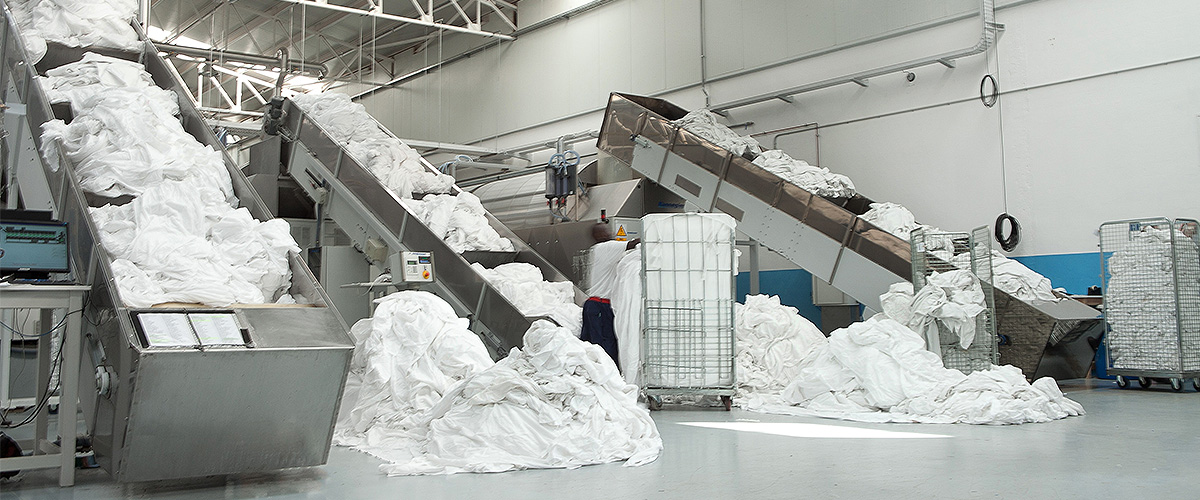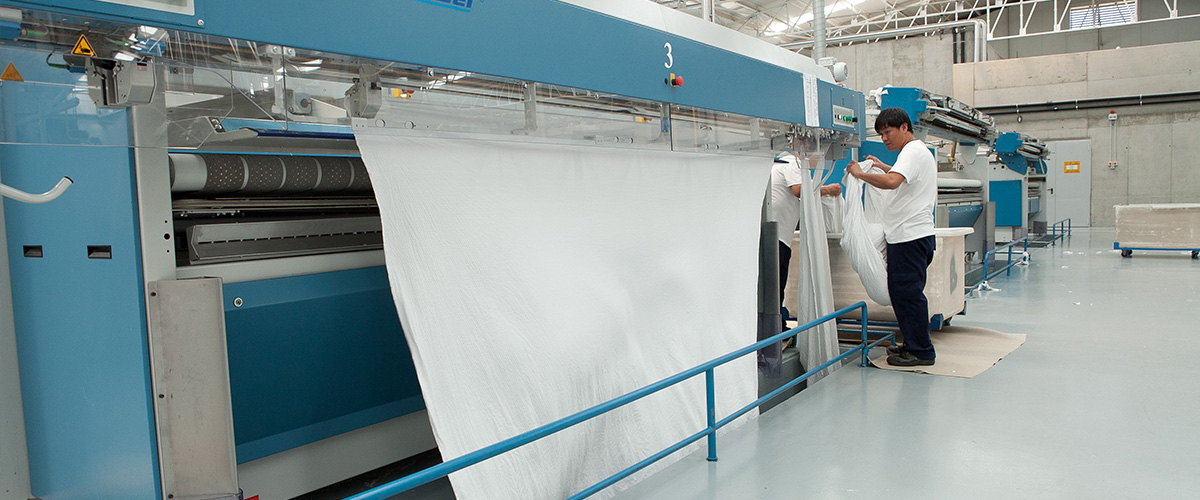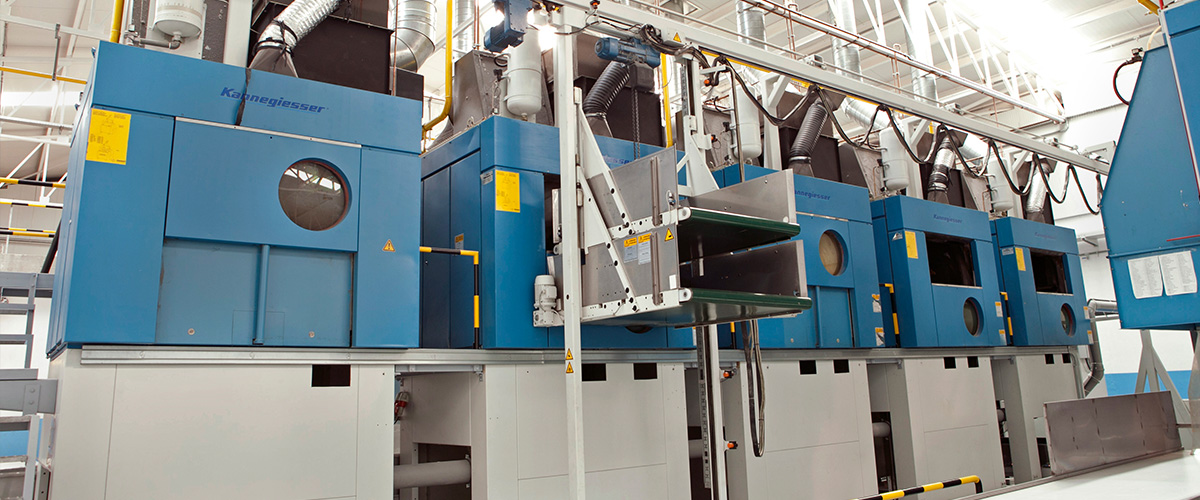 CUTTING-EDGE TECHNOLOGY AND EQUIPMENT
Throughout our history, and during continuous expansions of equipment, we have always chosen the machinery of the best European and national brands in the sector, such as Kannegiesser, Jensen or Girbau.
In order to guarantee the service, we have our own 880 kVA alternator and our technology enables us to ensure that we are one of the most energy-efficient laundries, with a demonstrable use of 90% of the heat generated by means of heat exchangers.
WASHING AND DRYING
For the washing and drying process, we have the equipment necessary to produce up to 5,000 Kg/hr, which includes:
4 washing tunnels with a total of 48 modules
18 dryers with different capacities
4 washing machines with different capacities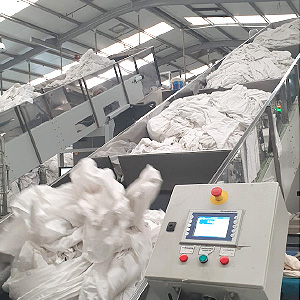 IRONING AND FOLDING
We use cutting-edge machinery to obtain maximum efficiency and utmost respect for the environment in the processes of ironing and folding sheets, covers, duvets and towels at up to 5,000 Kg/hr:
4 Kannegiesser ironers with feeder and automatic folder
3 Kannegiesser ironers with manual feeder
4 cover and napkin folders
1 Hooge ironer and folder
2 Effma ironers and folders
14 Pizzardi AXIA towel folding machines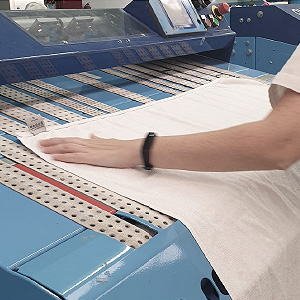 COMPLEMENTS TO THE WASH
To complement the washing process, we have:
2 steam boilers with multiple heat recuperators
3 air compressors, all duplicated to prevent stoppages in case of breakdown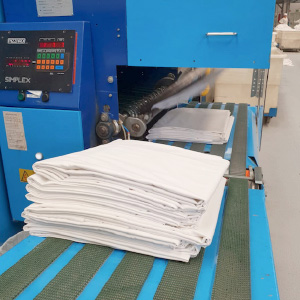 THE BEST TEXTILE SUPPLIERS
The origin and selection of the textile that we provide to the clients of our rental service are key elements for guaranteeing top-quality sheets, cushion covers, square cushions, duvets and bedspreads.
We have a variety of sheet ranges:
Our standard sheets are made of 100% cotton, combed, of fine threads, 32 weft and 31 warp, with mercerised finishes that guarantee a very comfortable feel.
We have a superior range, also in 100% cotton, combed, fine yarn, 35 weft and 45 warp, with an excellent feel and an extra range of 300-thread cotton with exceptional softness. We also offer a Gran Luxe range of 600 to 1,000 threads.
We have the best suppliers.